Interview with the Bulgarian business newspaper Dnevnik, 9 April 2014
Dnevnik journalist Aleksandrina Ginkova interviewed me on the latest Bulgaria country report written for the Transformation Index project.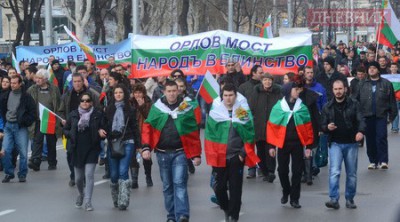 The report mentions that a culture change within institutions is required to guarantee sustainability. Can you elaborate on the problems in the work culture and how are they related to corruption?
The notion of "culture change" used in the country report refers to entrenched practices and behavioral patterns within the Bulgarian judiciary and other state institutions. Foreign and domestic observers were surprised and shocked when the government of Prime Minister Plamen Oresharski attempted to appoint the controversial businessman Delyan Peevski as Chair of the State Agency for National Security. This decision was in striking contrast with its public commitment to combat corruption. read more