In June 2018, I was invited to join the Editorial Advisory Board of
Regional and Federal Studies
, one of the leading journals exploring territorial politics, federalism and regionalism. The journal carefully reviews, selects and publishes high-quality articles dealing with various aspects of regionalism and federalism crossing substantive, thematic, geographical, theoretical, and methodological boundaries.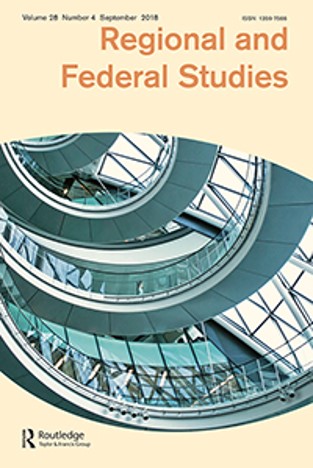 The journal's content spans federalism and multi-level government, decentralization in the developing world, post-conflict federal power-sharing arrangements, minority nationalist movements, and many other topics dealing with divided political authority and territorial diversity. Although the journal's roots are in the study of Western European multi-level government, RFS has expanded its profile to incorporate regionalism, federalism and decentralization in the developing world and in the Americas.
I have always appreciated this journal and look forward to strengthening the expertise available to RFS editors, providing strategic guidance and promoting the journal further.